Santa Rosa Mineral And Gem Society, INC Northern California's Rockhound Hangout


The Santa Rosa Mineral and Gem Society is a 501(c)(3) non-profit organization, located in Sonoma County, CA. and formed for the purpose of increasing the knowledge and understanding of science as it pertains to the study of minerals, gems, and fossils. We study geology, mineralogy, archeology, paleontology, and all the lapidary arts. We encourage the interest of our Junior Members, and reach out to the community throughout the year to share our interest and knowledge.

To further answer the call of the community we have expanded our website to provide more resources, and to attract people of all ages to the study of "rocks".

If you have questions, feel free to Contact Us

Santa Rosa Mineral & Gem Society
is a proud member of:



California Federation of
Mineralogical Societies
(CFMS)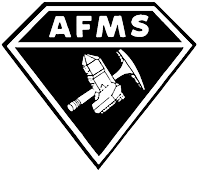 American Federation of
Mineralogical Societies
(AFMS)

Our Show has been Cancelled
Click here to see our Vendors and how to Contact them for purchases.
Message from your Board of Directors:


Dear Members
We hope that you are all Safe and Healthy! The Board is working to get things back to a little more normal. We are making plans to open the Workshop soon. There is so much to consider when trying to make things safe for members and comply with regulations. More information will follow as we finalize our plans.

**We have stalled a bit with the opening of the workshop...since we have been shut down again around the County.**

Our August meeting will be a Zoom meeting. Our own member Cheri P will be giving us a Geology 101 introduction. She will be talking about plate tectonics and the minerology of our Sonoma Coast.

Emails will be sent out to members with updated information.
Be safe

Visit Santa Rosa 's profile on Pinterest.