Community Outreach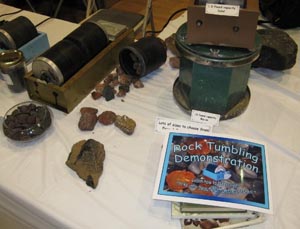 As part of our ongoing effort to raise community awareness of local geology and lapidary work, SRMGS makes an honest effort to accomodate all community requests to assist in this goal.

If you wish to have someone from our group speak at your event, or to give a demonstration, please call
(707) 596-3487 and leave a message.

Please keep in mind, that all of our club members are community members who enjoy lapidary and would be volunteering their time to share their knowlege and experience with your group. We do our best to accomodate all requests, please allow for ample planning time
2 months notice is recommended.
Thank you.