SRMGS Junior Lapidary Project
Saturday the workshop is open specifically for Junior members. We encourage juniors (and a parent) to join in the fun on the monthly fieldtrips.
Our junior program will teach young people how to cut, grind, shape and polish rocks & then turn your polished rocks into jewelry! Learn how to identify rocks, minerals and even meteorites! Our Saturday workshops cover a variety of topics geared for Juniors.

The Junior program is open to members between the ages of 8-17 years old. Membership fees can be found on the JOIN page.
The SRMGS workshop is open to Junior's on Saturday's from 9:30 AM to 12:00 NOON.

If your child needs additional supervision, we ask that an adult accompany the junior member to ensure the safety of your child as well as others.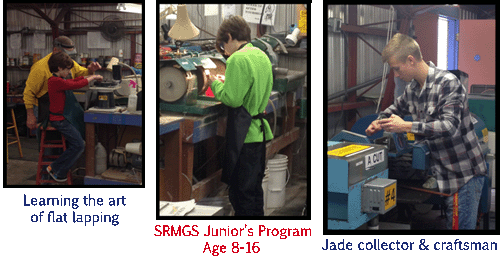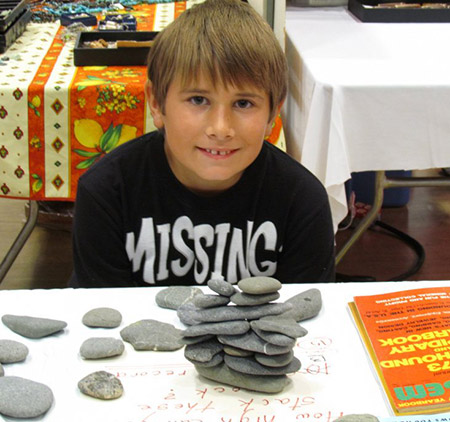 Young Rockhound shows off his winning stacking ability